Given the ever-increasing number of cases in the UK and recent announcements by the Government, Employers should now be thinking about whether they need to take any steps to facilitate home working, and encouraging employees to ensure that they have the correct set-up at home to be able to work there if required to do so. 
This may include ensuring that all employees have a way of logging on to secure systems from home and testing this before home working is actually required.
Employers must bear in mind the duties that they owe to other employees under UK health and safety law.
If they knowingly allow an individual who has been advised to self-isolate to attend their premises or come into contact with other employees, they may be in breach of those duties, particularly where any of those other employees are more vulnerable to infection – for example, pregnant employees, those with long-term health conditions.
Suspension may be an option where an individual who has been advised to self-isolate refuses to do so, but employers should consider whether they have a right to suspend in these circumstances. Where no express contractual right to do so exists, legal advice should be sought.
A difficult question has arisen regarding whether asymptomatic employees who are required to self-isolate should be paid. Can they be placed on sick leave, or required to use their holiday entitlement?
Employers are unlikely to be able to require employees to take holiday for any period of self-isolation in the absence of a contractual right to do so.
As these employees may not be "sick", they may not be covered by sick leave provisions and employers will have to read into their contracts and policies and consider their position as to any discretion to be exercised.
Assuming the employer has instructed employees who according to government guidance should self-isolate to remain away from their place of work, employees are likely to be on a period of leave. This leave is likely to need to be paid at full pay unless an employer has a contractual right to place the employee on a period of unpaid leave, which is unlikely.
Where an employee voluntarily remains away from the workplace due to self-isolation without discussing this with the employer, there may be more scope for considering such leave to be unpaid, although this will depend on the circumstances.
In relation to statutory sick pay, The Statutory Sick Pay (General) (Coronavirus Amendment) Regulations 2020 came into force on 13 March 2020.
They provide that SSP will be available to anyone isolating themselves from other people in such a manner as to prevent infection or contamination with coronavirus, in accordance with the guidance published by Public Health England, NHS Scotland or Public Health Wales. The regulations provide that SSP will be payable from day 1 (not day 4) and allows employers to reclaim the cost from the government.
Many company sick pay (CSP) policies will include a requirement for the employee to obtain a fit note from a doctor before CSP is payable. An employee who is following official guidance to self-isolate and who has flu-like symptoms may have difficulty obtaining a fit note, particularly given the anticipated pressure on health services.
Employers should therefore consider making exceptions to their usual sick pay policies as to the evidence required. This is in line with updated government guidance that employers should be more flexible in relation to the evidence they require.
We would advise employers issuing communications about pay to build in flexibility to adapt their position if required. The duration and extent of the outbreak are likely to be considerable, and employers may have to shift their position.
If you do not have a Homeworking Policy in your Staff Handbook, please contact DPH Legal who will be happy to draft a policy for your business.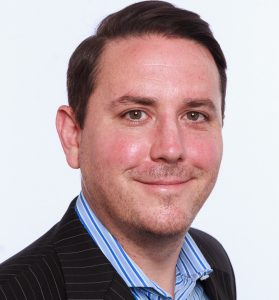 David Philip Harris is a recognised employment solicitor with over 10 years of experience in advising employees and employers on employment law matters. He is a frequent contributor to BBC Radio Berkshire and People Management Magazine. David has represented individual and corporate clients in the employment tribunal as well as the High Court and County Court. David is a member of The Law Society and The Employment Lawyers Association (ELA UK). To contact David, visit the Contact Us page. For media enquiries: info@dphlegal.com.