Solicitors in Reading – Employment Solicitor
DPH Legal is a well-established law firm in Reading, Berkshire. The firm's qualified lawyers practice and specialise in employment law for private clients, individuals and the business community. The firm was established in 2010 and provides legal advice to businesses and individuals throughout the UK. 
Our firm of solicitors is committed to providing you with a higher level of legal expertise than is available at larger known law firms. The ethos and approach at our law firm is a commitment to an exceptional, personal client experience at an affordable rate. We have formed many long-lasting relationships by listening to feedback and understanding our client's needs and providing exceptional care and tailored legal advice.
Our firm's solicitors offer a range of outstanding legal services, solutions, knowledge and experience in order to achieve the very best outcome for our clients.
David Philip Harris, the firm's founder and managing partner is frequently interviewed by BBC Berkshire on developing news stories in the field of employment law. See our 'News' section for the latest updates and interviews.
The Solicitors Regulation Authority authorises DPH Legal which is also a long-established member of The Law Society.
For expert legal advice and support on your situation, call us or contact us using the simple contact form.
Covid 19: We have measures in place so our offices and business services continue to operate normally and safely at this time. If you wish to visit our offices for face-to-face consultation and legal advice, please contact us beforehand for more information. Our office building has disabled access facilities.
Local Solicitors
DPH are specialist employment solicitors for employees and employers. We can also draft employment documentation and help with dispute resolution. We are not family law solicitors.
Settlement agreements
Our legal team of attorneys can guide and provide legal advice. We've successfully negotiated increases in payments made to executives and employees.
Employment Tribunal
Our Reading solicitors have extensive law experience in this area enabling us to act on contentious matters in the Employment Tribunal and legal cases in the High/County Court.
Extensive range of legal experience
All of the legal advisers at DPH have extensive experience (over 30 years) advising on legal issues for a growing number of clients. The firm has a leading reputation with over 140 client reviews on Review Solicitors and other portals.
Legal help for employers and employees
No matter the situation, an attorney from our firm, can advise and service clients on contentious and non-contentious matters in Reading, The Thames Valley and Henley-on-Thames.
Why use our legal service?
DPH can offer you equivalent or higher levels of legal service than larger law firms at a reduced cost.
No win no fee solicitors
No win, no fee solicitors for clients who meet our criteria.
Flexible pricing
One of our company objectives is to offer flexible pricing to our client base, including the option of paying on a rolling month-to-month basis with no lock-in period applicable.
Telephone support
Access to one of our senior Reading solicitors at DPH for immediate telephone support.
Client feedback on review sites
Google
95/105 five star rating
Yell.com
47/48 five star rating
ReviewSolicitors
144/148 five star rating
Some of our clients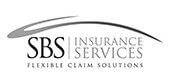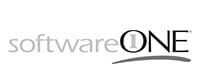 News
On 5 December 2022, new regulations came into force rendering exclusivity terms in employment and worker contracts unenforceable in situations where the earnings of workers do not exceed the lower earnings limit. The lower earnings limit is the amount specified for the purpose of section 5(1)(a) of the Social Security Contributions and Benefits Act […]
Read More
Why Use Our Firm of Solicitors for Legal Help and Advice?
Our firm of solicitors offers clear advice, help and legal services to a growing number of clients on work-related issues. Our law firm is located in Reading RG1 3EU, a short walk from Reading town centre. 
We advise businesses, executives, and clients on employment-related matters. Our solicitors can deal with casework, provide legal advice and answer any questions remotely from our main office location by telephone for clients in London, England, Wales and the UK.
DPH legal practices predominately in employment law. However, the lawyers at the practice also have expertise in and advise on corporate law and commercial law as well as civil and commercial litigation in the High Court.
DPH Legal are not family lawyers, property solicitors or business solicitors. Therefore, we do not practice or offer legal services or deal with cases relating to family law and divorce, debt, probate, negligence, accident compensation, estate planning, wills, tax or trusts, property and conveyancing, immigration matters, criminal defence, a personal injury claim or civil litigation. 
Legal Regulation
DPH Legal is registered in England and Wales and is authorised and regulated by the SRA. All of our solicitors are all established members of the Law Society.
To make an enquiry, call us or contact us using our contact form for your free consultation.
Who We Work With:
Senior executives

Individual employees

Groups of employees

Small and Medium-sized Enterprises

Large corporate entities

World-renowned private schools and universities.

Formula 1 racing teams

Professional Football and Rugby clubs