Employees on furlough leave continue to accrue statutory holidays and any additional holiday entitlement under their contract of employment.
Furloughed employees may take holiday without it disrupting their furlough leave.
An employer may, subject to the usual notice requirements, require employees to take holiday whether or not the employee is on furlough leave. However, before requiring them to do so the employer should:
Engage with the employee and explain their reasons for wanting the employee to take leave; and

Consider whether any restrictions the employee is under, such as the need to socially distance or self-isolate, would prevent them from resting, relaxing and enjoying leisure time, which is the fundamental purpose of the holiday.
Employers should therefore consider individual circumstances and the current level of government measures before requiring employees to take leave – the recent easing of measures in England might assist employers in this respect.
Payment for holidays taken during furlough leave should be calculated in line with current holiday pay legislation. If the holiday pay is more than the rate of pay that the employee is receiving whilst on furlough leave, the employer will have to pay the difference but will still be able to claim up to 80 per cent (or £2,500 per month) under the CJRS.
Carrying holiday forward
The government has already issued legislation that allows workers to carry over the holiday for up to two years if they have not been able to take leave because of coronavirus. The guidance expands on this legislation and sets out:
Various factors that an employer should consider when deciding whether it was 'not reasonably practicable

for a worker to take some or all of their statutory annual leave as a result of the effects of coronavirus, such that the worker is able to carry forward up to four weeks of their untaken leave into the following two leave years.
That employers should do everything reasonably practicable to ensure that the worker is able to take as much of their leave as possible in the year to which it relates.
Those

employees on furlough leave are unlikely to need to carry forward statutory annual leave, as they will be able to take it during the furlough period.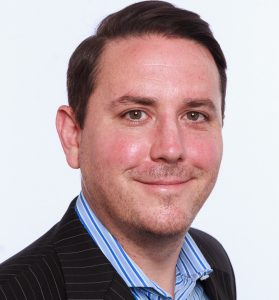 David Philip Harris is a recognised employment solicitor with over 10 years of experience in advising employees and employers on employment law matters. He is a frequent contributor to BBC Radio Berkshire and People Management Magazine. David has represented individual and corporate clients in the employment tribunal as well as the High Court and County Court. David is a member of The Law Society and The Employment Lawyers Association (ELA UK). To contact David, visit the Contact Us page. For media enquiries: info@dphlegal.com.