Attitudes towards mental health are changing and employers need to be aware of the importance of taking the mental health concerns of their employees seriously.
Annual statistics from the Health and Safety Executive show that between 2019 and 2020, an estimated 17.9 million working days were lost because of absences due to work-related stress, anxiety, or depression.  This figure accounted for 55% of the total number of working days lost as a result of ill health.  Added to this, women's levels of work-related stress, anxiety, and depression were 25% higher than men's, which is astonishing and concerning to women of working age.
So what do employers need to know about mental health at work?
Essentially, employers must be aware of how to manage and respond to any mental health concerns in a fair, open, and supportive way.  They also need to understand the legal requirements of making reasonable adjustments while ensuring that they do not discriminate against an employee who has a mental health condition that would be considered a disability.
An empathic best practice approach will go a long way in showing employees that they are being treated appropriately in the circumstances.  This will also help to increase staff retention and reduce sickness absence rates.
Unhappy or unwell staff are more likely to leave their employment if they feel that they have been treated unfairly or discriminated against because of their mental health.  An employee may also bring discrimination claims to an employment tribunal.  Dealing with these issues invariably takes time, incurs financial costs, and exposes the business to the potential threat of damaging its reputation if the employee wins the case. So, to avoid the development of problematic issues like recurring sickness absences, it is clearly beneficial for employers to appropriately manage the mental health requirements of their employees.
Having a supportive and open culture at work where mental health concerns are taken seriously and employees are treated with dignity and respect will ensure that employees are more productive at work and days off sick are likely to be less.
What obligations do employers have regarding the health of their employees?
According to UK law, employers have a duty to take all reasonably practicable steps to safeguard the health and safety of employees at work. This incorporates the mental and physical health and well-being of employees in general and would include the following:
 Providing a safe place and safe system of work
 Providing health and safety equipment or clothing where necessary
 Carrying out adequate health and safety risk assessments
 Ensuring sufficient protection from discrimination at work
A mental health issue could well be considered a disability under Section 6 of the Equality Act 2010.  For this to be the case, the mental health condition would need to meet the following criteria:
Any physical or mental impairment which has a substantial and long-term adverse effect on an employee's ability to carry out normal day-to-day activities
The health condition must also have lasted for twelve months or be likely to last for at least twelve months.  It is important to note that a mental health condition that does not display symptoms all the time may still meet the definition of a disability in law.
What are the responsibilities of employers towards disabled employees?
Employers need to make reasonable adjustments to remove any disadvantage that an employee is suffering due to a mental health condition.  They should also ensure that the employee's disability does not result in discrimination.
When it comes down to it, employees are the greatest asset of any business, so it's in the interests of employers to ensure that they take reasonable steps to protect the mental health of their staff. There is no doubt that a healthy and motivated workforce will ultimately be good for both business productivity and profit!
Feel free to contact us if you need professional legal advice related to mental health in your place of work.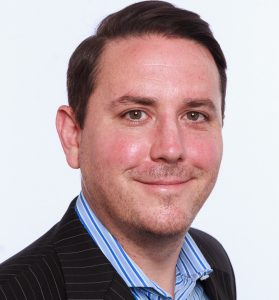 David Philip Harris is a recognised employment solicitor with over 10 years of experience in advising employees and employers on employment law matters. He is a frequent contributor to BBC Radio Berkshire and People Management Magazine. David has represented individual and corporate clients in the employment tribunal as well as the High Court and County Court. David is a member of The Law Society and The Employment Lawyers Association (ELA UK). To contact David, visit the Contact Us page. For media enquiries: info@dphlegal.com.