It is estimated that neurodiversity affects between 10 and 20 percent of the global population. Neurodivergent people generally tend to perceive their surroundings and process information differently from neurotypical people. Since they often possess unique abilities, employers are looking to harness the skills and talents that they can bring to the workplace.
In relation to this, it is interesting to note that Elon Musk has mentioned having Asperger's syndrome which is a neurodivergent condition. With his work on the development of electric cars, star ships, and satellites, he is certainly using his talents to make a significant contribution to the advancement of transport and communication technology on a global scale.
Since the characteristics of neurodivergent employees might not be immediately visible or obvious to employers, it is important to raise awareness about neurodiversity so that a wide range of diverse skills and abilities are reflected in the workforce. This is certainly better for business, performance at work, fairness, equality, and profits.
What is Neurodiversity?
In an article by Deloitte, neurodiversity is defined in the following terms:
"Neurodiversity describes the natural way that people think, learn, perceive the world, interact, and process information differently. Different ways of thinking, learning, perceiving the world and interacting with others help organisations thrive, as a workforce that includes people with a variety of perspectives, backgrounds and experiences can improve creativity, innovation and problem-solving."
https://www2.deloitte.com/us/en/insights/topics/talent/neurodiversity-in-the-workplace.html
Neurodiversity encompasses a range of conditions including autism, attention deficit hyperactivity disorder (ADHD) and post-traumatic stress disorder (PTSD) as well as learning disabilities such as dyslexia.
Neurodiversity can affect how people think, learn and perceive the world. In many cases, neurodivergent employees might not feel comfortable about disclosing their conditions for fear of being stigmatised. As a result of this, they might not wish to draw attention to their particular challenges by requesting reasonable adjustments on the grounds of having a disability. It is therefore important for employers to maintain a supportive and inclusive work environment and in so doing, avoid the risk of potentially expensive disability discrimination claims.
Businesses and industries can benefit from supporting neurodivergent employees and tapping into their skills and talents which may include:
Innovation and creativity;
Technical, design, and creative strengths;
New ways to solve problems;
High levels of concentration or ability to focus deeply;
Keen accuracy and ability to detect errors;
Strong recall of information and detailed factual knowledge;
Reliability and persistence; and
Ability to excel at work that is routine or repetitive in nature.
A neurodivergent condition could be considered to be a disability in Law under S6 of the Equality Act 2010 if it meets the criteria set out in law which states that a disability is:
"Any physical or mental impairment which has a substantial and adverse effect on an employee's ability to carry out day-to-day activities".
The health condition must have lasted twelve months or will likely be ongoing for the rest of a person's life. It is also important to note that even if the symptoms of a mental health condition are not always visible, it might still be considered to meet the definition of a disability in law.
What would an employer's responsibilities be towards neurodivergent employees?
Enabling neurodivergent employees to work fully may require reasonable adjustments which might include but are not limited to the following:-
A supportive work culture where neurodivergent employees feel empowered and confident.
Allowances for flexible working so that neurodivergent employees can attend any appointments they may need to manage their health conditions.
Creating a suitable workspace and establishing a routine for neurodivergent employees who thrive in a structured environment.
Providing written agendas for meetings, regular one-to-one sessions with line managers, and follow-up emails to confirm the action points that have been outlined in meetings.
Having a work policy that takes the needs of neurodivergent employees into account.
Considering the provision of mentors for those with neurodivergent challenges.
Considering specific requests for software or equipment that may help neurodivergent employees to do their work more easily.
In the current economic environment, where 'out of the box' thinking and problem-solving is becoming more necessary, neurodivergent employees may have the potential to find creative solutions to problems in the workplace. They certainly have important skills which, if correctly channelled, can increase the competitive advantage and profits of many businesses. Feel free to contact us if you need assistance with formulating a policy on neurodiversity in your place of work.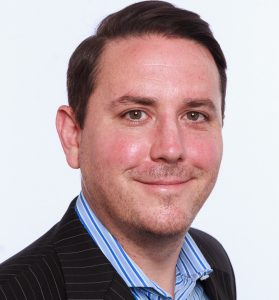 David Philip Harris is a recognised employment solicitor with over 10 years of experience in advising employees and employers on employment law matters. He is a frequent contributor to BBC Radio Berkshire and People Management Magazine. David has represented individual and corporate clients in the employment tribunal as well as the High Court and County Court. David is a member of The Law Society and The Employment Lawyers Association (ELA UK). To contact David, visit the Contact Us page. For media enquiries: info@dphlegal.com.