According to the Equality Act 2010, an individual is protected from discrimination that is based on religion or philosophical belief. 
A philosophical belief can be protected if the following criteria are met:
it is genuinely held;

it is a belief and not just an opinion;

it involves a weighty aspect of human life and behaviour;

it attains a certain level of importance and it is worthy of respect in a democratic society.
When is the Equality Act 2010 not applicable?
In the cases of Mackareth v DWP, as well as Forstater v Centre for Global Development, two employment tribunals found that individuals who believe that people cannot be transgender are not protected by the Equality Act 2010.
The beliefs of these employees included a refusal to refer to trans people by their chosen pronouns.  Views of this nature were deemed to be incompatible with human dignity and conflicted with the rights of others.  They were also not regarded as being worthy of respect in a democratic society.
But employment tribunal decisions are not binding and another employment tribunal in Bristol has recently refused to follow suit in the case of Higgs v Farmor's School.
In a recent case where beliefs were protected under the Equality Act 2010
The facts are that the employee was employed as a pastoral administrator and work experience manager.  Someone outside the school complained about comments posted on her Facebook page, saying that the comments were transphobic and prejudiced against the LGBT community.
The employee's Facebook page was private but included parents at the school.  One post invited people to sign a petition to stop schools from teaching about same-sex relationships and gender as a matter of choice.  The employee had also reposted articles by other people on these issues which might have been relevant for several children in the school.
The employee was dismissed for gross misconduct which included discrimination and seriously inappropriate use of social media that contravened the conduct policy of the school. 
In response to this, the employee claimed she had been directly discriminated against and harassed on the grounds of her beliefs.  These beliefs included a lack of belief in gender fluidity and a lack of belief that someone could change their biological sex or gender.
The employment tribunal found that her beliefs were protected under the Equality Act 2010.  Under the ECHR, she had the right to respect private and family life, freedom of religion and freedom of expression.  Those rights would be worthless if they only applied to beliefs that upset no one.
However, they said she had not been discriminated against because of those beliefs.  Her Facebook posts were not private when her 'friends' included her parents.  Added to this, screenshots of her posts could have easily been taken and disseminated.
In relation to direct discrimination, the school had reasonably considered that people reading her posts might think she was both homophobic and transphobic.  This could have had a negative impact on parents, pupils and the community.
Even though her actual beliefs were about teaching gender fluidity in schools, the tribunal found that she was dismissed because her Facebook posts might have indicated that she held unacceptable views about gay and trans people.   And these views could not qualify for protection under the Equality Act. 
She had not been harassed either.  The disciplinary process related to the realistic perception that she was homophobic and transphobic, rather than the expression of her actual beliefs.  It did not have the purpose or effect of violating her dignity and didn't create an intimidating or hostile environment.
The tribunal tried to distinguish the facts of this case from the cases of Mackareth and Forstater. In the case of Mackereth, the employee was a doctor.  And in the case of Forstater, the employee was a visiting fellow at the Centre for Global Development. 
The tribunal said the beliefs of the employees in the two other cases might have resulted in discrimination against members of the trans community.  But in the Higgs case, there were LGBT pupils at the school and the employee had direct contact with the children.  So it's difficult to see how the situation is different.
Conclusion
We understand that all of these cases are being appealed, which will hopefully result in future appellate guidance.  This will be welcomed by employers who try to find the tricky balance between the rights of the LGBT and trans communities and the rights of those with conflicting beliefs.
Feel free to contact us if you have any questions or need any legal advice regarding discrimination issues that you may be facing at work.  You can call 0118 914 5622, or email us at info@dphlegal.com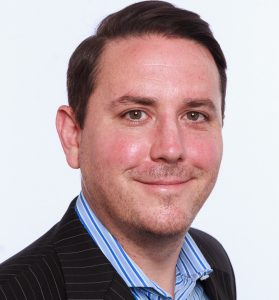 David Philip Harris is a recognised employment solicitor with over 10 years of experience in advising employees and employers on employment law matters. He is a frequent contributor to BBC Radio Berkshire and People Management Magazine. David has represented individual and corporate clients in the employment tribunal as well as the High Court and County Court. David is a member of The Law Society and The Employment Lawyers Association (ELA UK). To contact David, visit the Contact Us page. For media enquiries: info@dphlegal.com.